Production – Discovery – Exploration
CO.SHS brings together a team of researchers whose work aims to transform the writing and editing practices related to scholarly publishing, to provide new ways to access research results and to facilitate the exploration of vast corpora of textual documents. The project is funded by the Canada Foundation for Innovation (CFI).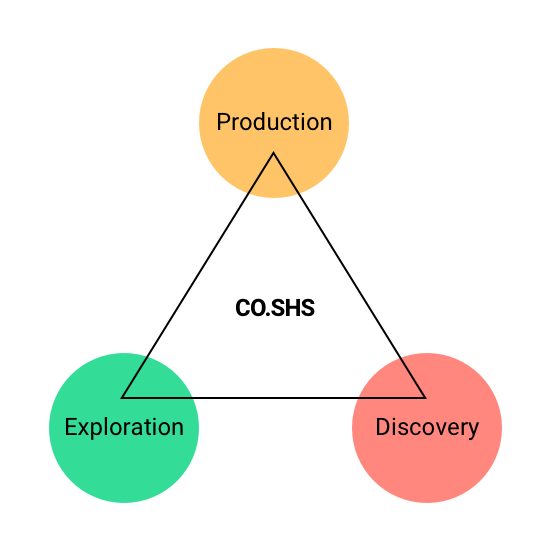 ---
News
Production, Discovery, Exploration
The second CO.SHS workshop allowed the teams to present the progress they have made in their research projects. 

→ More
Dec. 20, 2018
computer science, semantic web, natural language processing

RALI

A tool developed by the RALI aims to increase information discoverability in Érudit through the extraction of open information.


→ More

Sept. 24, 2018

scholarly journals, scholarly publishing, literature, cultural journals

NT2 Lab

The NT2 SARQC project allows for the creation of websites in line with the specific and ever-evolving needs of scholarly and cultural journals.


→ More

Aug. 29, 2018

scholarly publishing, humanities

Marcello Vitali-Rosati

Stylo is a text editor for the humanities and social sciences, adapted to today's scholarly writing needs.


→ More

June 3, 2018